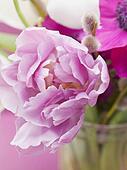 The 4th meeting of Central Advisory Committee of Food Safety & Standards Authority of India, Ministry of Health and Family Welfare was held today. Food Safety Commissioners from States and UT participated in this meeting. The preparedness of States/UT was reviewed by Chief Executive Officer, Shri V.N. Gaur with the Food Safety Commissioners. CEO desired Commissioners to gear up the State machinery to take up challenge of license/Registration of Food Business Operators in their States.
CEO informed delegates that after extensive consultation with various stakeholders draft rules were notified and suggestions received from the public thereon, within the specified period, were considered. In deliberations that followed, measures were suggested for smooth transition from PFA Act 1954 to FSS Act 2006. States/UT in turn assured that despite all bottlenecks, they will be able to ensure smooth transition. User friendly IT enabled licensing system will be created to improve governance and compliance. Whistle blower scheme was also discussed and States expressed their opinion and views on the same. It provides for reward to person(s)for information on food adulteration.
Food Safety and Standards Rules have now been notified in the Gazette of India vide G.S.R.362(E) dated 05.05.2011. These Rules will come into force after 3 months of date of publication. Considering the requirements of funds for implementation of FSS Act the State Governments were impressed upon to prepare details of estimated expenditure and include same in the State government plans.